We are working with the government's Holiday Activities and Food Programme (HAF) to support pupils in disadvantaged areas across the UK.  
Find out how your school can get involved. 
What is the HAF scheme? 
The HAF programme is a grant-based scheme created by the government to support pupils in the UK. This scheme has been designed to extend the support provided for children who are eligible for and receive benefits-related free school meals beyond term time provision. Through this scheme we are able to offer free holiday club places for pupils, providing them with 8 hours of enriching and engaging activities and a nutritious lunch option.
Age Range : 5 – 11 years old
Who are United Education?
 Our programmes focus on creating safe spaces for children to develop and grow, engaged in hands-on experiences where they can simply enjoy their childhood. Through our extensive experience in the childcare sector, we have become experts in the design and delivery of these bespoke learning programmes, reaching thousands of children across the UK. Our friendly team is ready to support your community by providing Holiday Camps that meet the exact needs of your pupils and match the government criteria for an external provider. 
Why should we work with United Education?
Extensive knowledge of delivering school holiday programmes with a broad range of outdoor activities that are educational, physical and social.
Ability with managing disadvantaged children where English is a second language.
Multi-skilled staff all fully trained and experts in engaging young people to maximise their time on camp.
A track record in delivering successful programmes in which both children and parents find value.
Experience in managing day excursions, handling conflict and addressing behaviour issues. 
 Minimum school support needed, taking the pressure off your establishment, whilst ensuring your selected pupils have the chance to develop throughout the holidays.
Safeguarding, safety, and inclusivity.
We are proud of our safety standards and rigorous procedures in all aspects of our business from health and safety to staff selection and training. All team members hold an enhanced DBS disclosure. United Education is committed to following safer recruitment guidelines and policies. We are annually inspected by Ofsted and the grades we receive are second to none. With prior arrangement, we can appoint Special Educational Needs Group Leaders and each club has a Designated Safeguarding Lead (DSL).
Full-time customer care.
Our friendly, full-time customer care team aims to make the booking experience reassuring and hassle-free from start to finish. We treat every child as an individual, and parents are kept well informed in order to create the best possible experience.
Covid-19.
United Education offers Covid-19 secure programmes as proud members of the 'We're Good To Go' industry standard. Our priority is the welfare of the children, staff team, and the wider community in our care. Internal risk assessments are ongoing in line with Public Health England (PHE) and NHS guidance.
Get in touch.
Are you interested in learning more about how United Education can support your school this holiday period? We are available to discuss your current situation and see how we can help the children in your local community, whenever you're ready.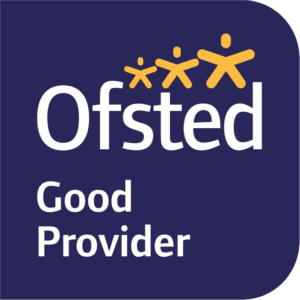 Ofsted registration number: 2567273
Developed in partnership with: