New for 2022
The United Kids Club is our newest multi-activity programme for 2022.

From sports and team games to inventing challenges and cooking school, children will be introduced to a world of new experiences from the moment they arrive.
Our unique holiday club provision aims to create a safe and welcoming environment for children to learn, grow and thrive through exciting and engaging activities.  We offer the children that attend our clubs a lot of freedom to shape their experience, with the opportunity to choose the activities that they enjoy the most.  Our activity programme is designed to help children unlock their imaginations and discover new interests. It's the perfect place for children to let loose and have fun making new friends and memories that will last a lifetime. 
At our United Kids Club, all children aged 5-11 years old are welcome. With small groups and a relaxed child-led atmosphere, it is a great environment for:
– Children who struggle in large groups 
– Children who are attending a club for the first time  
– Children who thrive in a quieter setting 
– Children with special educational needs and disabilities
The freedom to choose 
We understand that every child is different with different interests. At our Kids Club we offer a wide range of inclusive activities that children can choose from to make sure they have the best experience possible. 
Arts and Crafts

Circle Games
Outdoor Activities
Sports
Club Wide Activities – such as obstacle courses and invention challenges
Full-time customer care.
 The United experience begins the moment you pick up the phone. Our friendly, full-time customer care team aims to make the booking experience reassuring and hassle-free from start to finish. We treat every child as an individual, and parents are kept well informed in order to create the best possible experience.
Covid-19.
United Education offers Covid-19 secure clubs as proud members of the 'We're Good To Go' industry standard. Our priority is the welfare of the children, staff team, and the wider community in our care. Internal risk assessments are ongoing in line with Public Health England (PHE) and NHS guidance.
Get in touch.
Call our experienced team today, start the conversation and join the United family.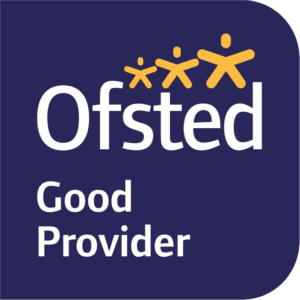 Ofsted registration number: 2567273
Developed in partnership with: