Generate extra income for your school.
If your buildings and spaces are empty during the school holidays you could be losing out on a vital revenue injection. Have you considered hiring out your school's high-quality facilities to a leading holiday day camp provider to generate additional income?
Raise your school's profile.
United Education, the leading provider of children's school holiday day camps is expanding. We are looking for outstanding venues like yours to become part of the United Adventure Camps family. If your school boasts the highest quality facilities, you could generate extra income by hosting a leading multi-activity holiday day camp at your school from Summer 2021.
Host multi-activity holiday programmes.
At United Adventure Camps children's welfare is our main priority. We use physical activity, sport & activity, outdoor education to improve life skills and relationships. This results in happier, healthier young people achieving their potential.  Our holiday day camps allow children get back to nature and have fun with friends. We create safe environments for children aged 3-14 to learn, grow and prosper through a host of multi-activity programmes, specialist academies, excursions, and theme days. Children have the chance to enjoy activities including team sports, craft, archery, games, drama, and bushcraft, to name a few.
Showcase your school's facilities. Reach new audiences.
United Adventure Camps have a tried and tested formula and a reputation for excellence in all aspects of holiday day camp planning. Alongside traditional marketing methods we utilise the same social media, apps, and online platforms that parents use. We undertake detailed lifestyle reports to understand habits so that camp marketing secures high attendance levels. Parents actively seek us out and sessions are quickly sold out.
Safeguarding, safety and inclusivity.
We are proud of our safety standards and rigorous procedures in all aspects of holiday day camps from health and safety to staff selection and training. All United Adventure Camp team members hold an enhanced DBS disclosure. United Education is committed to following safer recruitment guidelines and policies. We are annually inspected by Ofsted and the grades we receive are second to none. With prior arrangement we can appoint Special Educational Needs Group Leaders and each camp has a Designated Safeguarding Lead (DSL).
Become a United Adventure Camps venue.
We partner with some of the most outstanding schools in the UK. To become a United Adventure Camps venue your facilities will ideally include, but are not limited to, the following:
Desired facilities can be a selection of:
Tennis courts
Swimming pool
Theatre
Dance & drama studio
All-weather pitch
Bushcraft area
Early years specialist classroom
Full-time customer care.
Our friendly, full-time customer care team aim to make the booking experience reassuring and hassle free from start to finish. We treat every child individually and parents are kept well informed of every option to create the best possible experience.
Covid-19.
United Adventure Camps offer Covid-19 secure camps as proud members of the 'We're Good To Go' industry standard. Our priority is the welfare of our campers, staff team and the wider community. Internal risk assessments are ongoing in line with Public Health England (PHE) and NHS guidance.
Get in touch.
Call our experienced team today, start the conversation and understand what benefits United Adventure Camps can bring to your school this Summer.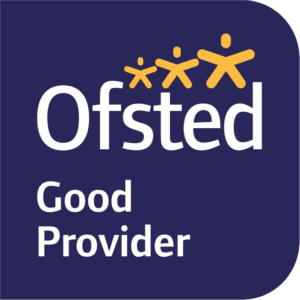 Ofsted registration number: 2567273
Developed in partnership with: